The UPS man was my best friend once again today. I could hardly wait to rip into the tightly packaged box! There were two reasons for all of this excitement: 1. The boys 10x10 spring album had arrived. 2. The mini accordion albums were here!
Introducing 3x3 mini accordion albums. These adorable little books are absolutely perfect for moms and grandmas to carry with them to show off their precious little ones. You can bet one of these babies is in my purse right now!

So adorable you could stick it in your pocket, right? Well, you pretty much can!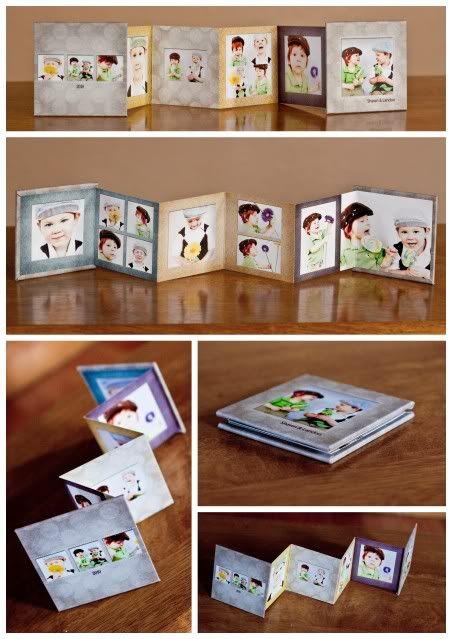 10x10 layflat album.