The season is drawing near! Shawn is bright eyed and ready for our favorite holiday. Here he models the 2009 Antique Christmas display. This is just sample of what is being offered by way of props and such for the holiday season.
Hurry! Get your holiday session booked soon! And don't forget, through the month of November the regular $75 session fee is cut to $60! (holiday sessions only!)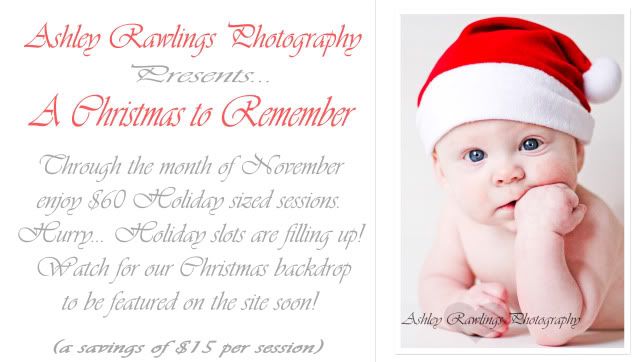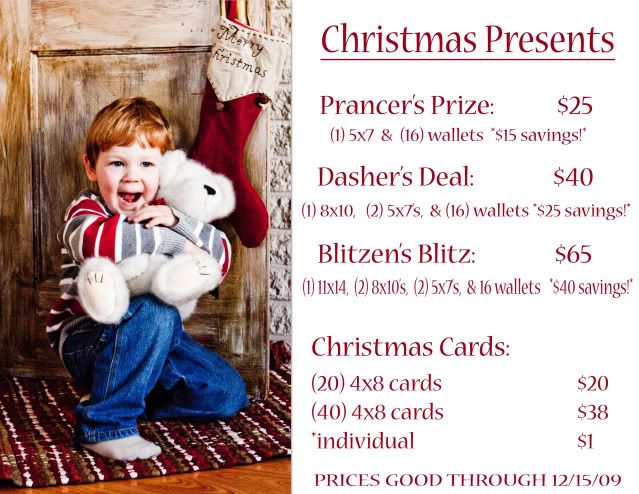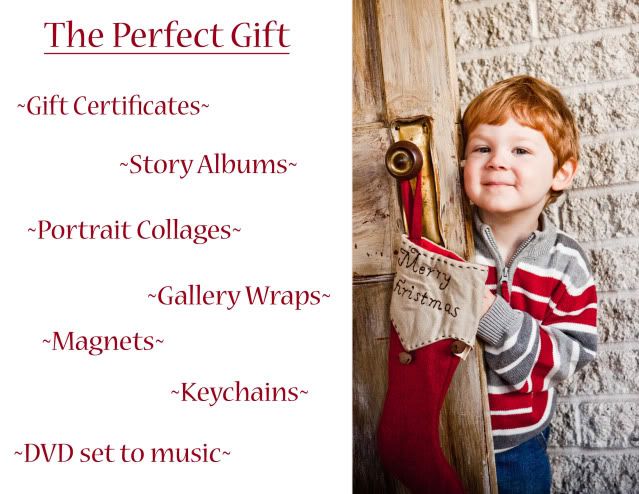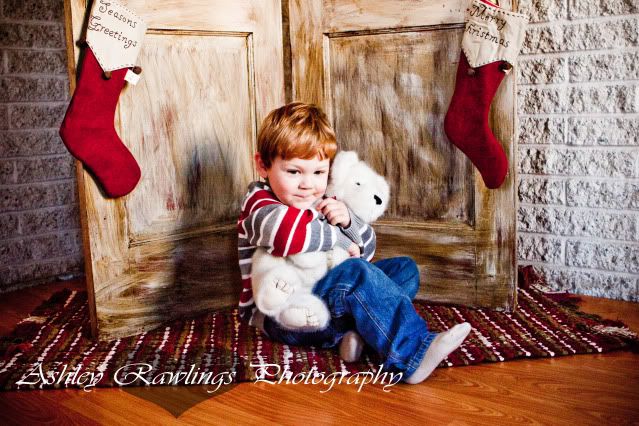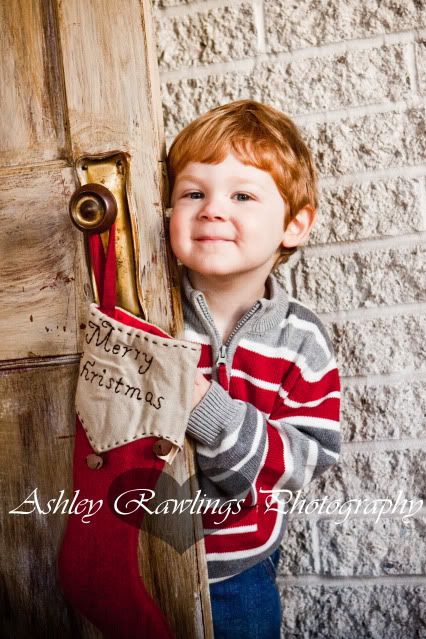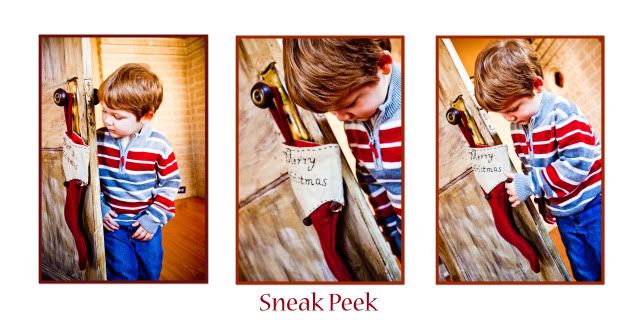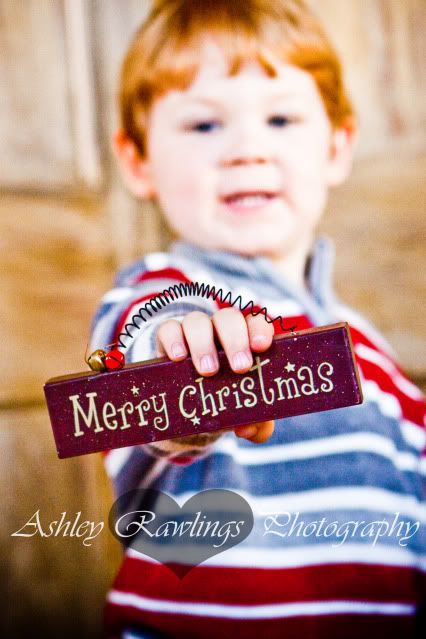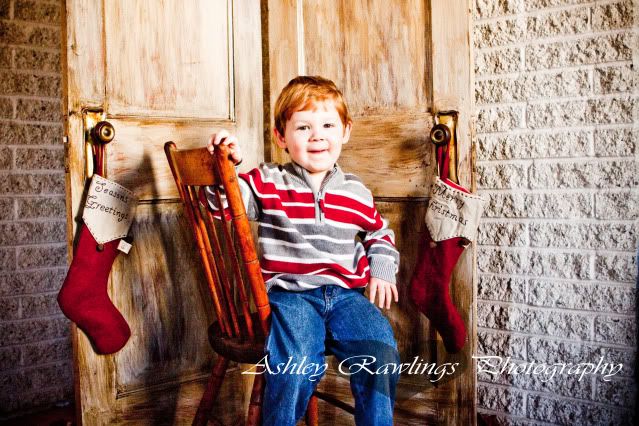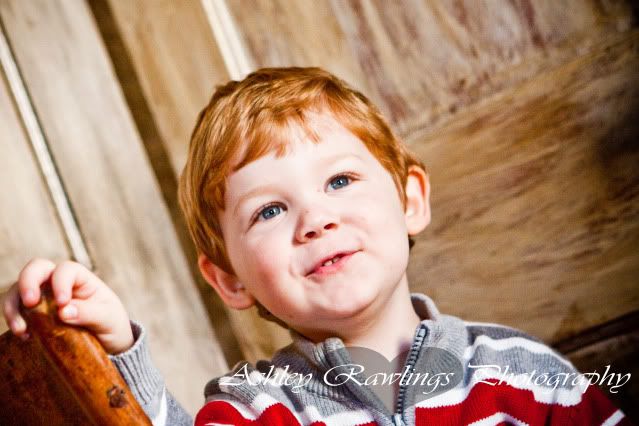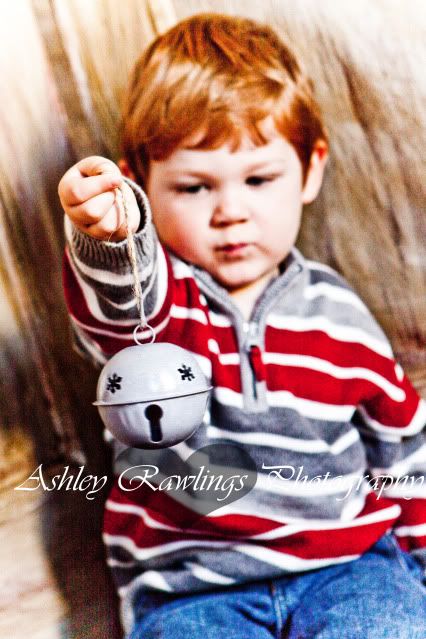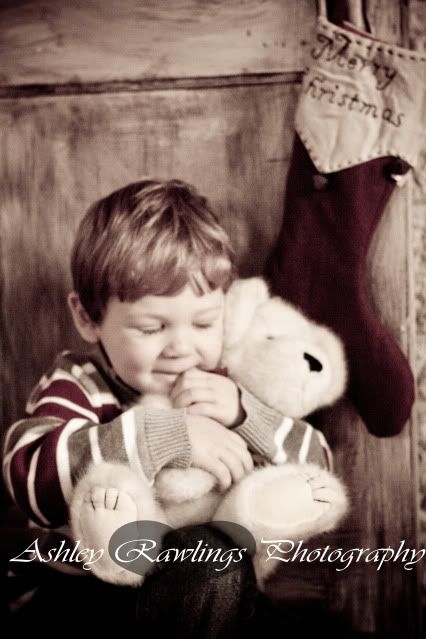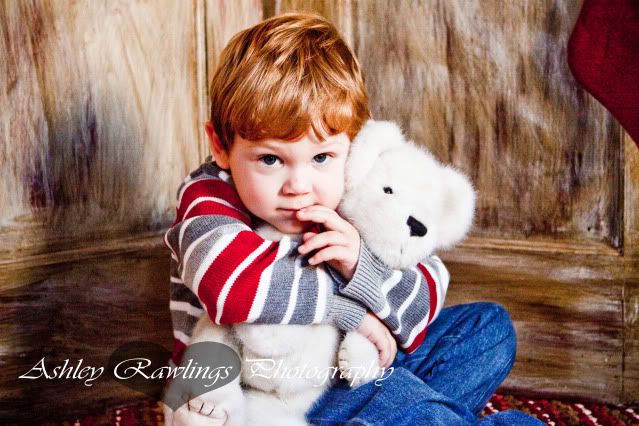 I couldn't forget the youngest Rawlings... even though he has been demonstrating "Grinch-like" characteristics the past few days, he had to be included in this intro to Christmas!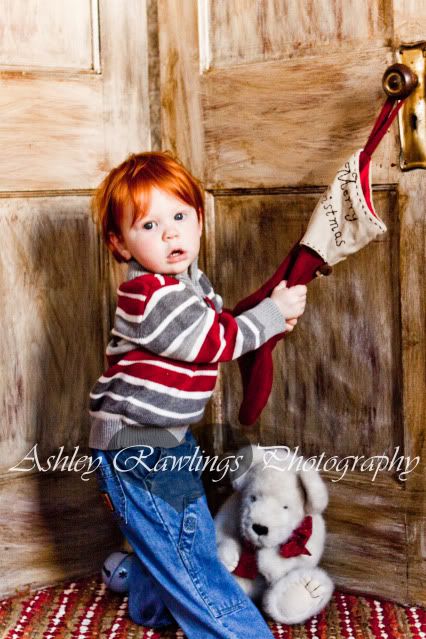 If this photo isn't Landon, I don't know what is. That red hair gives way to one fiery quick temper. If he wants something, he makes sure to get it... no matter the cost.