Why bother cleaning up when you can have a mini shoot right in your own kitchen!? Mr. Mess Maker gave me a run for my money tonight at dinner. Spaghetti was everywhere... hair, nose, belly, toes... and floor!
Now, tonight's little incident has sparked a contest idea! Who wants to see their little one be a
Rawlings
Photography Mess Maker Star? The first person to refer TWO friends to me who book a session will win a FREE Mess Maker
Photoshoot
with their little one & framed 10x20 storyboard of their messy experience. Contest age for the photo star is 6 months-24 months. Deadline to have your two "refer a friends" is September 30
th
. Get
refering
!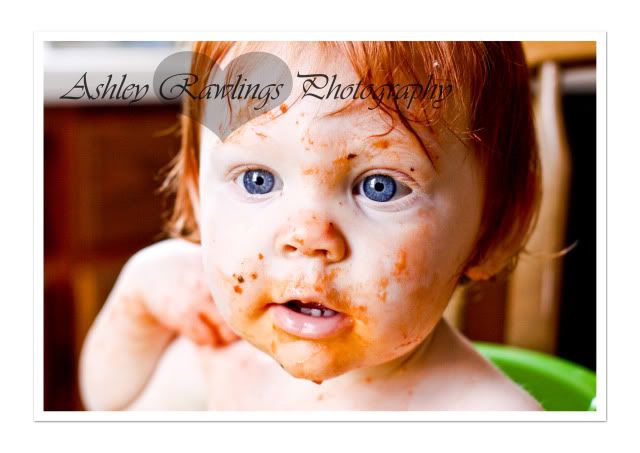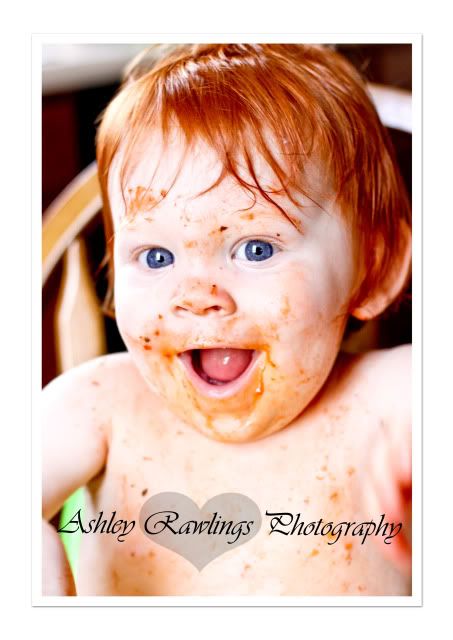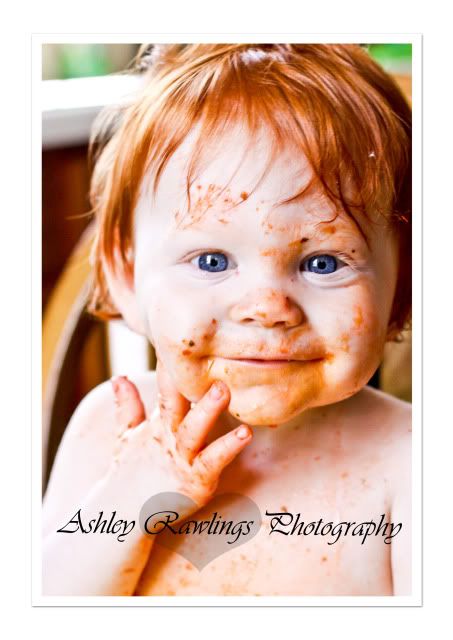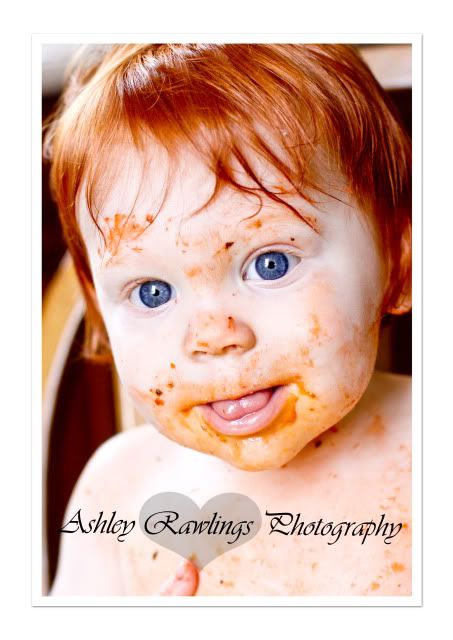 I'd like to proudly introduce to you our newest family member... 8 week old Canon. Canon is a

labradoodle

puppy that we have very high hopes for in the future. His puppy training will begin next month and by the time he is a year we hope to have him started in a training program to be a therapy dog for children and elderly. It is my hope to have Canon by my side to assist me with some charity shoots and fundraising that

Rawlings

Photography will be getting involved in. I have been so blessed with an amazing family and the ability to do what I love as a photographer and it is important to me to take those blessing and give back to others. This is going to be an exciting adventure with Canon!