This morning while half way through setup for another photo shoot my middle child, Landon, asked me: "We get our picture taken??" He sounded rather excited about the thought of this, so I asked him if it was something he'd like to do. Landon jumped for joy! Now wait a second. Landon. My redhead. My temper tantrum picture taking hating little boy WANTS me to take his picture. Wow. My heart stopped for a second.
The thought of him willingly letting me snap a few precious photos really had me excited. So I quickly decided THIS is the perfect opportunity for the boys 5 year, 3 year, and 6 month portraits (all falling in the month of June!). I had planned on an outdoor session in a few days (still planning on it!)... but the chance to snap a few today was perfect!
Shawn Fredrick
Age: 5yrs
Favorites: Sonic, Mario, The DS, The Wii, Shaun the Sheep, Super Heros, Animals, Reading, Racing, Swimming, & talking
Five years ago my world took a spin! I was blessed with a bouncing (& screaming) 8lb 14oz baby boy. No instruction manual. No previous experience with babies (or children for that matter!) We were doomed! Or so we thought! Shawn has shown us that is ok to make mistakes. That patience is something that really does grow over time. Love is unconditional... always... forever... Amen! Shawn showed us that he was going to stand out! Reading at a 3rd grade level at age 4... he shows us everyday how unbelievably bright he is! Shawn you started it all... my journey to motherhood. I love you, always.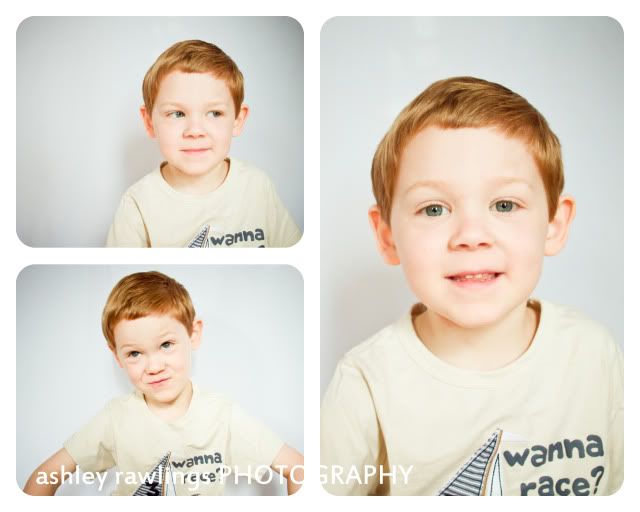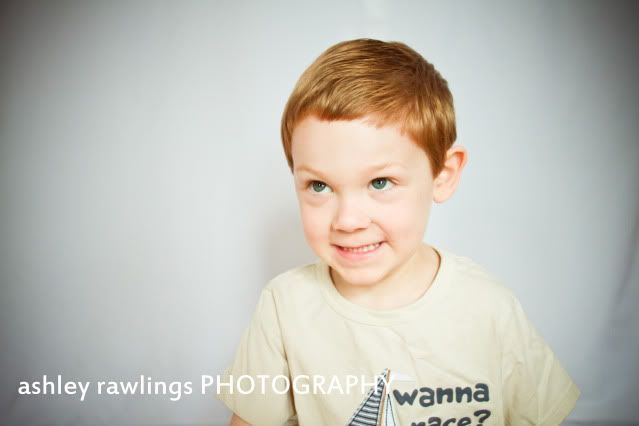 Landon Scott
Age: 3yrs
Favorites: Mario, Batman, Superman, Cars, Diego, Surfing, Babies, Building, Play-do, Leapster, Balls
Three years ago a nurse exclaimed "Oh my goodness he has bright red hair!" That was it! Our world took another spin in the opposite direction! Landon has been a surprise to us all. From showing us just how different two children can be, to showing us just how hot that temper can really get. Landon has taught me to let go. Let go of the little things. Melt downs will happen. Days can have ups and downs and IT IS OK! He has shown me the true meaning of "sweetheart." With those big blue eyes and fire red hair, he is sure to be a heart breaker! Landon brightens our lives with his huge smile... and funny antics. This household truly never has a dull moment with this little guy around! Landon, I love you, always.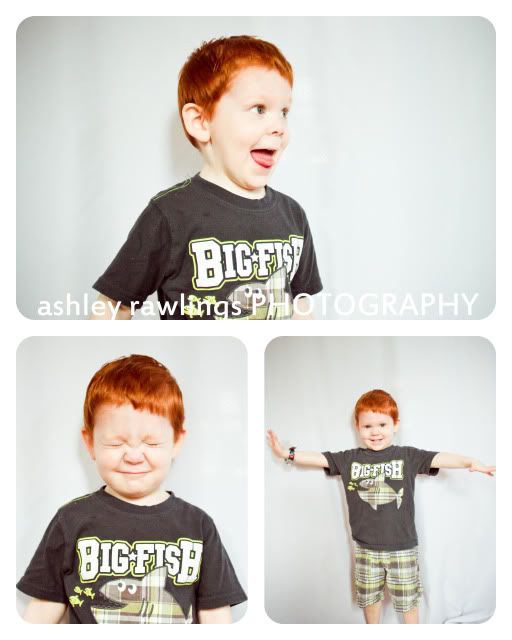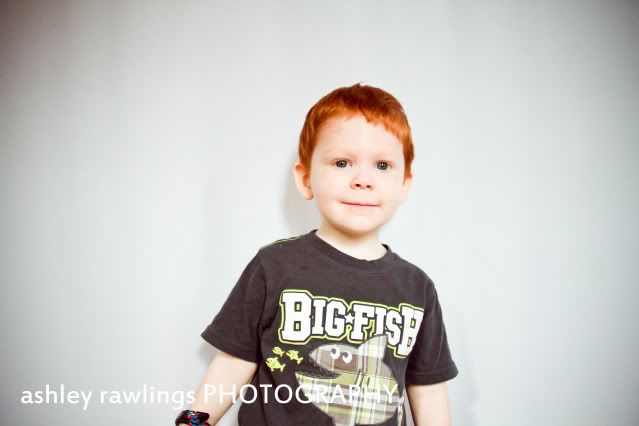 Liam Robert
Age: (almost) 6months
Favorites: Mommy, Daddy, Binky, Nanny, Mommy, Mommy, Binky, FOOD, Toes, Fingers, Blankies, FOOD, (did I mention Mommy?)
One week before Christmas when I least expected it our third son made his surprise debut a month early! With two big and late babies this was all new territory for us. Our little Liam came out so skinny he couldn't even keep his temperature up! With a few hospital trips here and there for various things Liam has shown me that life is full of unknowns! Who knew our little preemie would grow to be over 23lbs by 6 months of age!?!? Liam is a constant source of warmth, love, and that good ol' tingly feeling when you can't stop looking at his total cuteness! As the cuddliest baby of the three, I soak up every second of this mama's boy's snuggles! I love you chunk-a-monk! Always.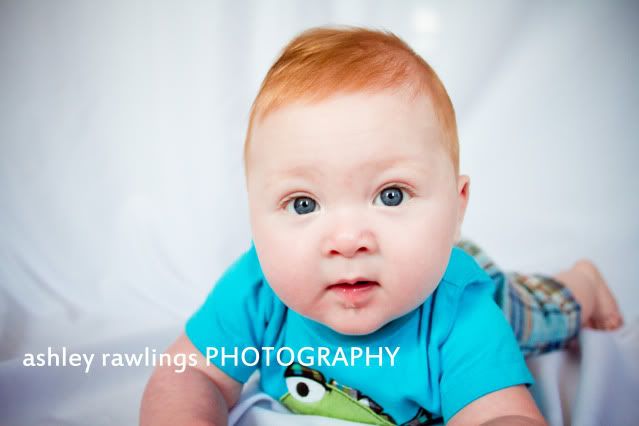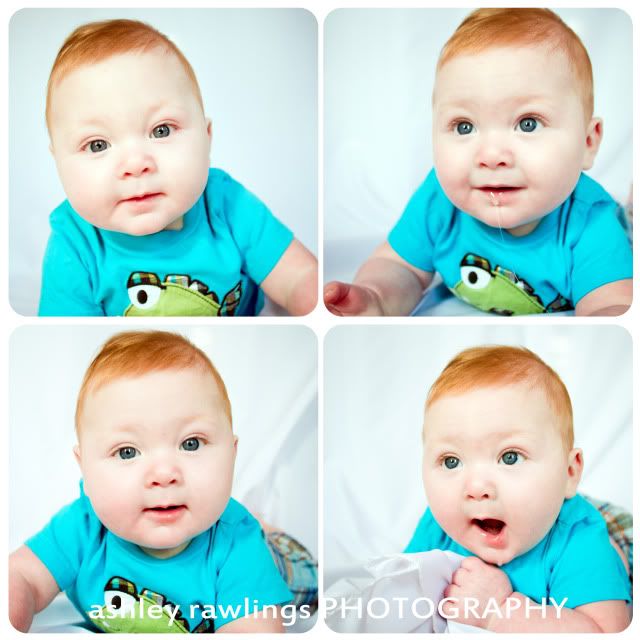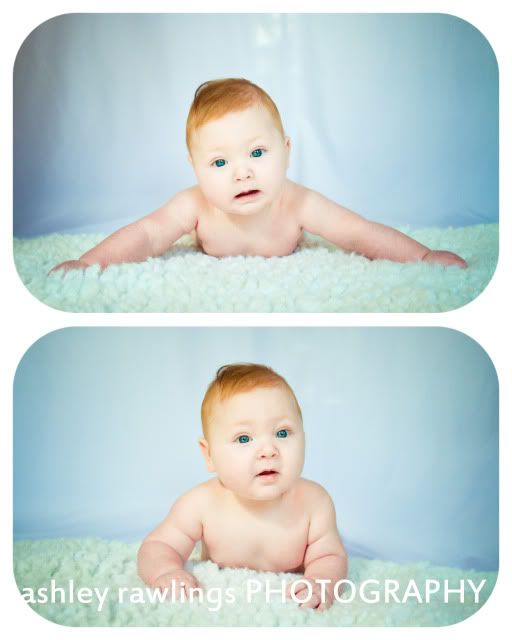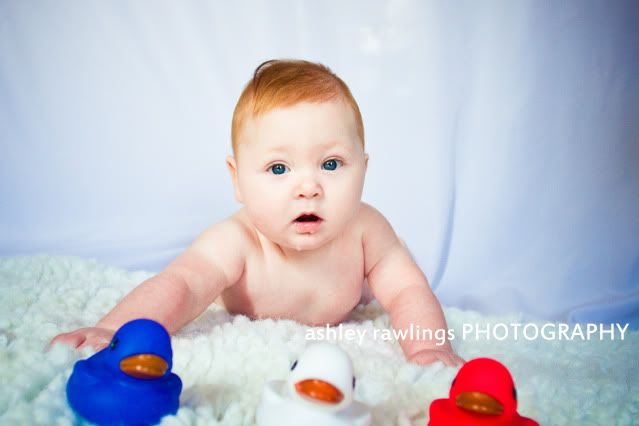 My three boys. My three loves.